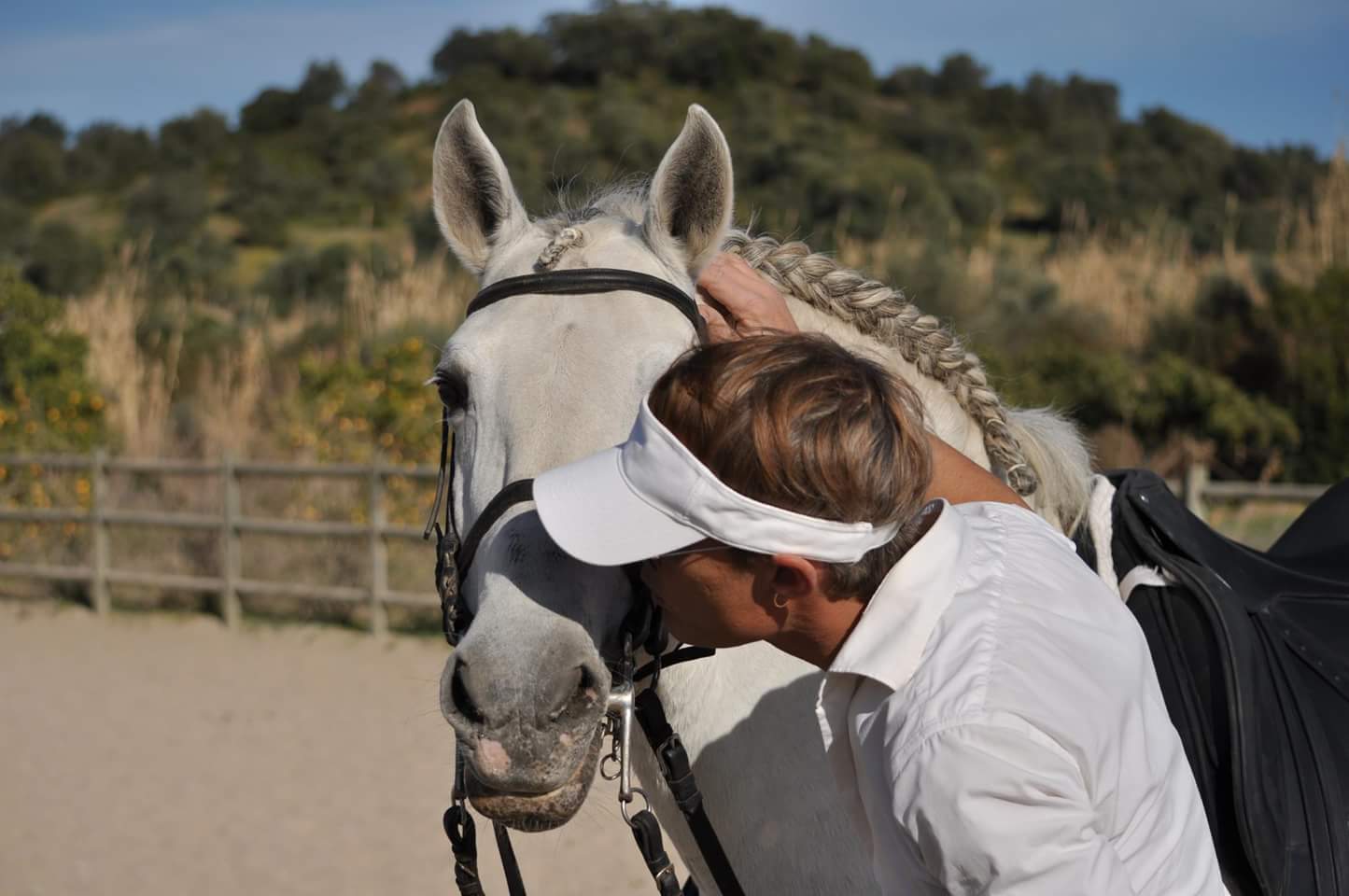 -To Robbie, who would have loved this…
The 5 year program that I designated as "10 Trainers , 10 Clinics , 1 Dream " will officially start October 13, 2017.
From this date onwards, and successively every 6 months, 10 internationally acclaimed riders and trainers will hold a 3-days clinic in Sweden, and train a team of 24 riders that I personally selected.
The original idea and genesis of this project is intimately connected to my personal story as a dressage rider since I was a child, as well as to my experience as a trainer in Northern Sweden.
Starting riding at 6 years old in a riding school nearby my parents' residence in Belgium, I had the incredible luck to be almost immediately taken under the protection of 2 extraordinarily gifted riders and trainers: Marcelle and Joseph Kettmus. Very quickly, I was allowed to ride highly educated horses (the memory of my rides on Grand Prix level gelding Noritz is still a highlight of my dressage journey). At 14, I was attending and participating in clinics held for example by Anne D'Ietereren, Dominique D'Esmee or Margit Otto-Crepin… At 15, I trained for the first time for Portuguese Mestre Nuno Oliveira, that was to become my mentor and lifetime inspiration (together with Dr. Reiner Klimke). And it went on this way: a succession of different trainers and clinics, and an exciting technical and artistic dressage brewing in central located East Belgium , so very near the German capital of Dressage…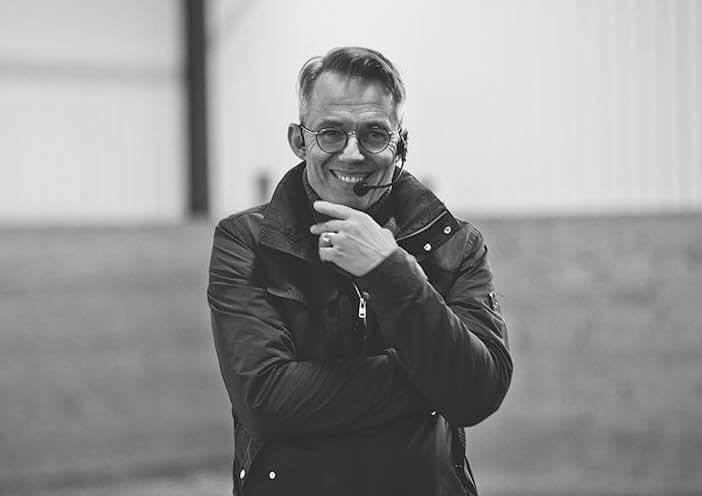 I was lucky. And lucky I have been all along my career…Extremely lucky. At 24, I moved to Portugal, where I intermittently lived for 23 years, then moved to Sweden in 2012 and initially based myself in Norrland. After finally relocating myself in Stockholm in 2015, I continued giving monthly trainings in the Northern part of the country.
In Norrland, I was constantly reminded how the life of a passionate dressage lover was nothing but the absolute opposite of what I had experienced in my career : long travelling distance to reach any training or competition show, extreme weather conditions, scarcity of training offer, lack of multi-faceted, open-minded and inspirational experiences … Mostly I felt that the relative isolation of this part of the country was an impediment to a real "brewing of artistic and technical dressage ideas" which are necessary to build a rich and consistent ground where dressage riding can naturally blossom and grow "by itselfself".
And then the idea of "10 Trainers , 10 Clinics , 1 Dream" came to me like an evidence…Why not just trying to share the luck that I had benefitted all along my career and invite all these Dressage Stars, these extraordinary riders and trainers that have had so much influence or relevance in my professional career? Why not just simply ask them to come here, and to train and inspire a group of 24 talented Swedish riders of my choice, at my expense and as a present? Why not using my passion, my never-rending energy, my background as an Economist, my knowledge as a horseman and especially my connections, social abilities and wealth, to celebrate Dressage in Central/North Sweden?
And so I asked them… and they said yes immediately :
Goncalo Carvalho, Severo Jurado Lopez, Robert Dover, Helen Langehanenberg, Judy Reynolds, Juan Manuel Munoz Diaz, Imke Schellekens-Bartels, Beatriz Ferer-Salat, Lisa Wilcox… and more… all trainers with Olympic experience, charisma and amazing riding skills…
And then I chose the team of 24 riders:
Some Grand Prix level riders of course , many riders at St George/ Intermediaire or 4th level but also some talented riders with "normal" horses, and 2 or 3 with very young horses.
Now this project, of a magnitude I didn't even anticipate when I started it, is almost ready and opens October 2017 in Timra HSF with a clinic of Portuguese Olympian Goncalo Carvalho , who represents my personal tribute to late Mestre Nuno Oliveira (1925-1989).
All my life, I enjoyed to gather people, to create highlights, to give and inspire the ones I love, to see their happiness… And I always loved horses and Dressage to the core. Be now all welcome to the Celebration of Dressage in Norrland.
Let us get this party started! "
Marc André Wéry